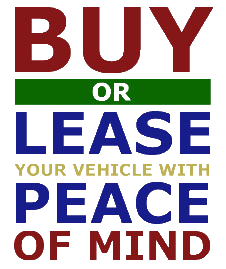 GAP protection
Why is GAP protection a must?
Too often people assume that insurance companies will cover any loss related to their vehicle. In reality, the Actual Cash Value an insurance company places on your vehicle may be substantially less than the outstanding loan or lease balance. Consequently, if your vehicle is damaged or stolen and is deemed a total loss, you may be responsible for the "GAP". This GAP amount is the difference between the amount required to pay off the loan or lease and the Actual Cash Value determined by the insurance company.
Protect Your Investment!
Ask our finance department to explain how GAP Protection can work for you. When you fill out the enrollment form, you'll be choosing the protection that allows you to enjoy your vehicle free of "GAP" worry. You can easily add GAP Protection to your loan or lease for just a small addition to your monthly payment.
SECURITY
Pays off the remaining principal balance on your loan or lease plus your deductible*, in the event of total loss
CONVENIENCE
For just a small addition to your monthly payment, you're protected for the life of your loan or lease.
FREEDOM
Allows you the freedom to purchase or lease a replacement vehicle right away!
FLEXIBILITY
GAP Protection is available to cover most types of financial contracts, including loans and leases.
How GAP Works
| | |
| --- | --- |
| Amount Owed on Loan or Lease | $23,000 |
| Actual Cash Value of Vehicle | -$20,000 |
| | $3,000 |
| Primary Insurance Deductible (if applicable) | $500 |
| Total Out-of-Pocket Expense | $3,500 |
| GAP Protection Payment* | $3,500 |
| Total Owed to Pay Off Loan or Lease Contract | $0 |
* Deductible payments may not be available in all states. Consult your lender or dealer for details
Legal Disclaimer - The information contained on this page is subject to individual state laws and regulations. Additionally, the GAP Protection payment example is for illustration only. For an accurate GAP payment calculation, please consult your lender or dealer.