Colorado Powersports would like to welcome you to our community of powersport riders! Locally owned and operated since 1998, we are more than just a powersports dealership.

We take great pride in supporting our growing community of powersport enthusiasts so we've planned several events this year. There's something for everyone so join in on the fun! Let's Ride!
Tire Install Special
Get your tires installed FREE with purchase. That's right - FREE. NADA. ZILCH. Your tire install costs you absolutely nothing when you purchase your tires from Colorado Powersports. Call or come in today and get a great deal on your tires and get them installed FREE! Most installs can even be done while you wait.
Meet Colorado Powersports
You know you can depend on Colorado Powersports whenever you need a new machine. With our knowledgeable and friendly sales staff, finding the right ride has never been easier. And this month, we'd like you to meet the man behind the great deals in Denver - Sales Manager Donnie Price. With over twenty years of experience in the motorcycle industry, Donnie has made Colorado Powersports Denver his home for the past two years.

Recently, another Price joined the Denver team for a day. Rhys, Donnie's son, was able to see what his dad does every day on "Take Your Child to Work" Day. Click here to see pictures and hear about his day.

Click here to meet the Colorado Powersports Team
Colorado Powersports Denver proudly introduces KYMCO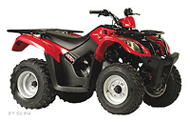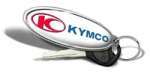 Colorado Powersports Denver is proud to announce that we have become an authorized KYMCO dealer. With their venture slogan - "Better than Best", KYMCO products offer a unique combination of quality, performance, and value so come in and see some great products from a company that is rapidly becoming a major competitor in the American motorsports arena.